Tableau
Presenter | Registration | Important dates
Tableau is a smart BI tool which helps business users to explore, understand and visualize every set of data, even Big Data. During 1.5 h tutorial you will have a chance to create a powerful and visually appealing Dashboard on sample data. Additionally, Tableau expert will present connection to Google Big Query to show performance capabilities of the tool.
Presenter
The Tutorial will be given by Piotr Reszka, CEO ASTRAFOX, COO AMODIT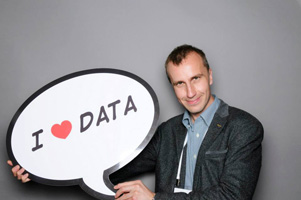 Like most Tableau evangelists, he first discovered the power of Tableau and visualization through constant frustration with data report authoring using classic spreadsheet applications. Since then he has thoroughly enjoyed helping businesses see and understand their data, as well as making public available tips and tricks articles on Polish Tableau blog.
He has over 12 years of experience in different IT areas, started as programmer, he has been implementing BI/ERP/CRM/Workflow systems in Poland and USA.
His passion is astrophysics, few times a year he likes to watch Milky Way stars and occasionally some Saturn moons from the top of the hill of the mountain.
Registration
The tutorial will be divided into three sessions (groups), each 1,5h long. There is max. 15 participants in each group. The content of all sessions is the same.
Tutorial is free and open for BIS participants but you need to fill up the registration form.
Important dates